One which still involves sneaking around, interestingly.
In an ironic twist, the woman whose clandestine relationships with
David Boreanaz
and
Tiger Woods
gained national attention wants to be a P.I.
We can't believe it either, Tiges.
Rachel Uchitel Embarks on New Career Path
"I decided to go back to school and get my private investigation license! I've learned to shoot a weapon. I had to Taser someone," Uchitel told Fox 411.
"I even had to get pepper sprayed, so I know what the effects are."
Somewhere, Elin Nordegren wishes she could've done the honors.
"I've already gone under cover," says the aspiring investigator. "In court, we actually do real stuff for the investigator who's teaching the class."
Rachel Uchitel was generally pretty good at hiding her romantic affairs with Woods and Boreanaz ... at least until they both blew up in her face.
In any case, she's serious about making this her life now.
"I'm going to work under my professor, Dale Gustafson, who runs DGA Detectives," she said. "I will take the test and be able to open up my own business under Dale's license with him as a mentor until I get the hours to get my own license."
"Having my own detective agency would be something I'd love to do. I'm actually trying to convince some of my friends to invest. I'm going to search for a missing girl. I've been obsessed with finding missing people for so long."
Hey, it beats breaking up marriages ...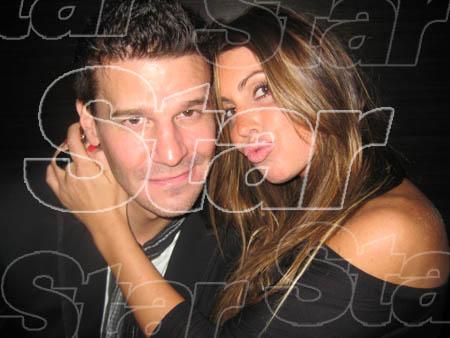 Insert obligatory Bones pun here.
"It's hard to find somebody who can be accepting of all the stuff that they've read and choose to be with me for who I really am," Uchitel admits.
"Obviously, there are a lot of guys that are kind of around, but... it's more my fault than anyone else's. I guess I'm just kind of scared of dating."
Plus, only dating married, wealthy guys really limits the pool.